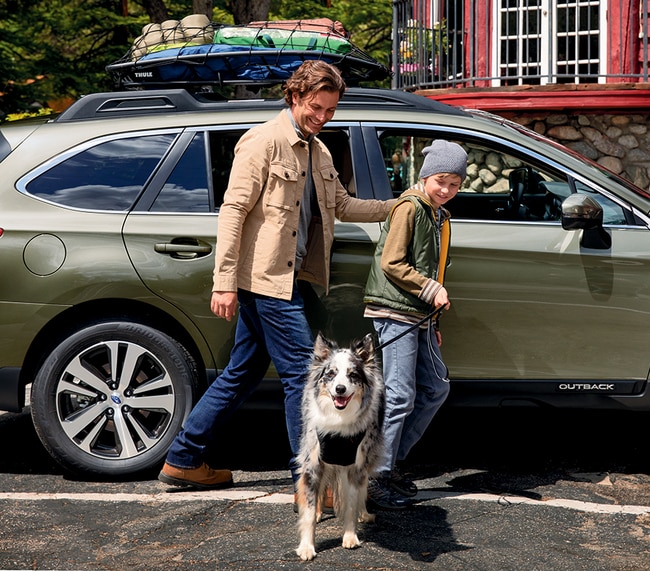 ?
Fairfield Subaru is conveniently located to serve shoppers from the Sacramento, CA area with a great selection of vehicles. We've got plenty of new 2018 Subaru models with exciting offers for buying or leasing.
If you're looking for something fun and sporty to drive, check out the 2018 Subaru WRX or the 2018 Subaru BRZ. Both have powerful engines and are made for eating up the streets. More demure sedans include the 2018 Subaru Impreza and the 2018 Subaru Legacy. The Impreza is available as a sedan or hatchback and is a great option for younger shoppers. The larger Legacy has a more mature look and is big enough to shuttle small families around Sacramento and beyond.
99% of Subaru models, including the sedans, all come standard with symmetrical all-wheel drive to take on any conditions, so if you go to the snowy parts of Cali you'll be set. The only one that doesn't is the BRZ, but we think having rear-wheel drive thrills are worth the trade-off.
If you need something larger for your lifestyle, there are three other models to research. The smallest is the 2018 Subaru Crosstrek subcompact crossover, which many lovingly refer to as a lifted Impreza, though it does have a different look. Up next is the 2018 Subaru Forester. The compact SUV blends an SUV'S boxy-ness with some subtle curves, and if you get an XT engine you'll have a surprising amount of power.
Last, though certainly not least, is the 2018 Subaru Outback. This iconic wagon/crossover is perfect for shoppers who like a lot of cargo space and is our most well-stocked model. If you feel the Outback isn't big enough, have no fear. In the coming month we'll be getting the all-new 2019 Subaru Ascent. It'll be the biggest Subaru yet and have three-rows of seating! Just hang tight.
For more information on our 2018 Subaru inventory, stop into our dealership.