The 2023 Subaru Love Promise Community Commitment Award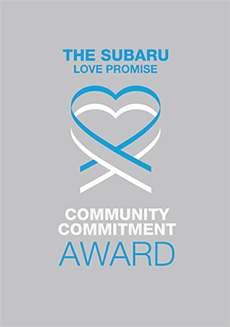 We've been nationally recognized for our dedication to our community and the Subaru Love Promise.
We're honored to receive the 2023 Subaru Love Promise Community Commitment Award. This award nationally recognizes Subaru retailers who are making the world a better place while demonstrating an outstanding commitment to supporting passions and causes in local communities. These efforts are focused in important areas such as the environment, community, health, education, and pets.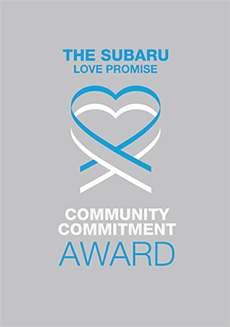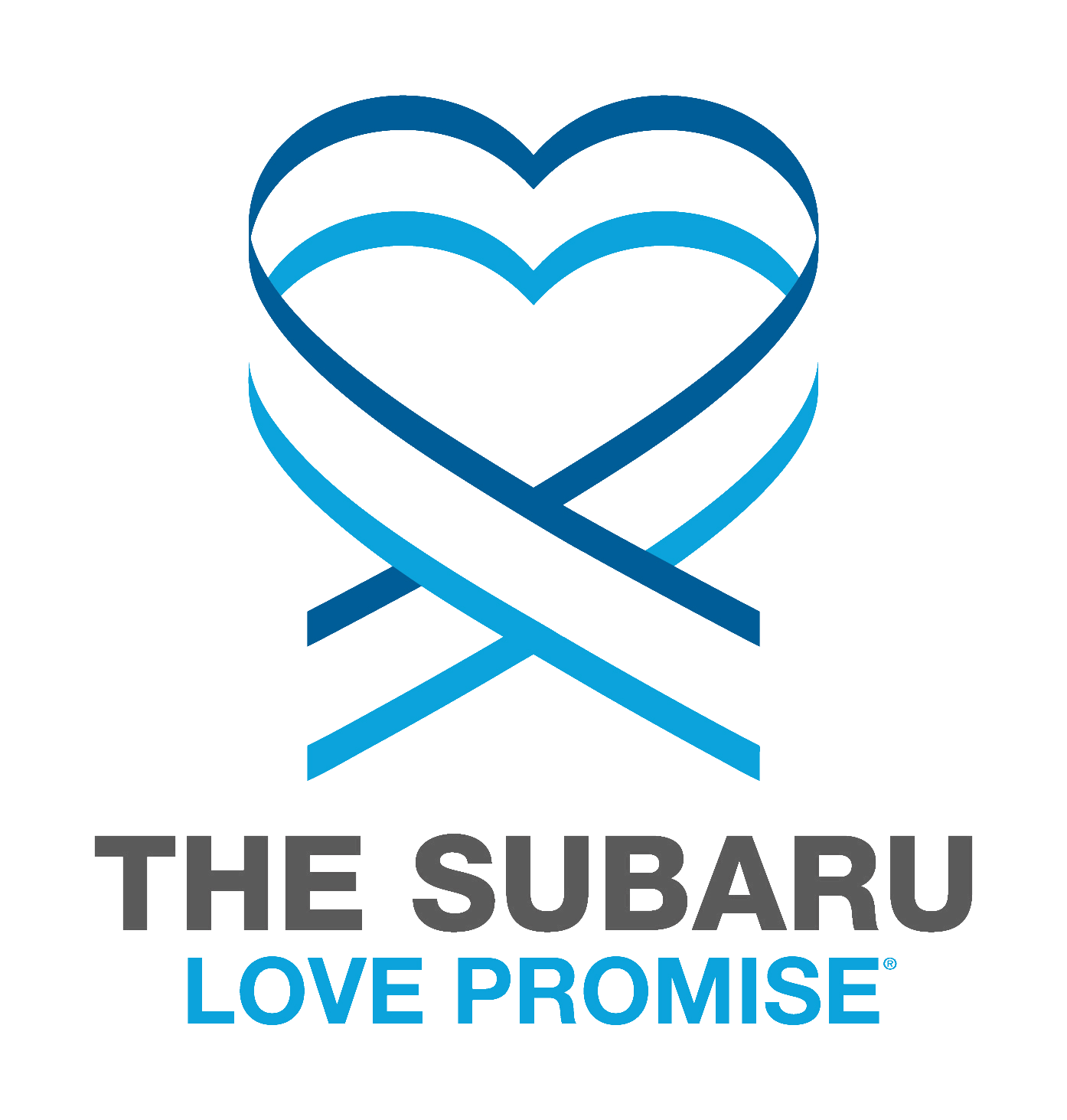 What is the Subaru Love Promise?
Subaru and our retailers believe in making the world a better place and the Subaru Love Promise is our vision of respecting all people. This is our commitment to show love and respect to our customers and to work to make a positive impact in the world.
How is Fairfield Subaru dedicated locally to the Love Promise?
Our Love Promise can be seen in various partnerships with local charities and non-profits. We're grateful for the opportunity, not only to be a part of our community, but to serve it as well.
B. Gale Wilson Middle School
100 Club of Solano and Yolo Counties
Love Promise Stories from Fairfield Subaru
Subaru and Fairfield Subaru believe in making a positive impact on the communities in which we live and work. We uphold that belief through our Love Promise Community Commitment. Every month, we select inspiring stories from customers and partners from around our area who strive to support our collective commitment and feature them here
Fairfield Subaru Supports Food is Free - Heather P
Food is Free Solano provides programs that bring food to community members experiencing food insecurity. Fairfield Subaru purchased a hog from the Dixon May Fair and donated the processed meat for Food is Free Solano programs. We were able to bring fresh, high quality, local meat to multiple families with this donation. Thanks for helping us help the community!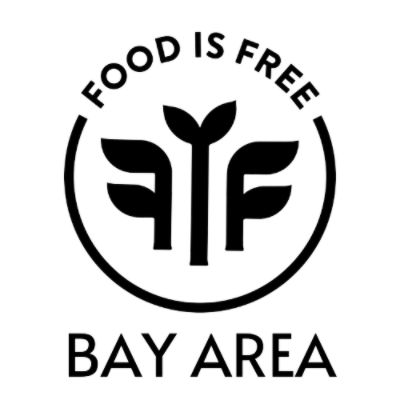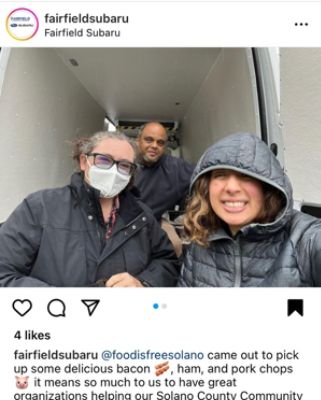 ---
❤️ You're My Type ❤️ - Gabriela V
On February 10th, Fairifeld Subaru hosted their first ever blood drive. "You're My Type" was a way to promote that we are all someone's blood type and as a community, we are making a positive difference in someone else's life. Sponsored by the American Red Cross, Pressed Juicery in Walnut Creek, and Solano Baking Company in Dixon, they had created a big Valentine's theme display for customers, donors, and staff to enjoy! Filled with lots of smiles, free t-shirts, and snacks they had created an atmosphere of joy and unity to the community. At the end of day, they had collected exactly 18 units! There were many brave first time donors and they can not wait to conduct another! Thank you to the staff and community of Fairfield Subaru for making this event so special! ❤️
---
Random Act of Kindness - Gabriela V
As our Random Act of Kindness on February 17th we had prepared to donate socks to the Vacaville Opportunity House. At this shelter, Colleen and her colleagues support families and individuals in need providing food, shelter, and a chance to rebuild a more secure lifestyle. It is such a wonderful organization that we have been proud of partnering with!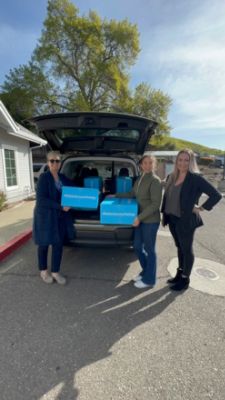 ---
Fairfield Subaru & Kiwanis Club Breakfast with Santa - Gabriela V
Christmas is one of the most euphoric times in a child's life. For them, this time of the year is experienced through a lens crafted by their magic and imagination; a vision we tend to lose sight of as we grow older. Sponsoring Fairfield's Kiwanis Club: Breakfast with Santa, general manager Heather Graham of Fairfield Subaru had the opportunity to relook through these lenses. At this breakfast, children in need and their families joined one another for fluffy pancakes, scrambled eggs, and warm refreshments. There was not much needed. Together their genuine laughter and sense of magic filled the restaurant to its full capacity. Even when the clouds had seemed to gloom over Applebee's, they weren't sufficient enough to overcome the excitement of the children when Santa Claus arrived with toys on a firetruck. The children rushed out, gathered and waved in awe as if magic had summoned the jolly fellow. As adults, being a part of children's experiences of pure joy is overwhelmingly beautiful; it reminds us of our own holiday memories. As simple as this moment may have seemed to most of us, these moments are valuable and memorable to the children and their families. When we are a part of a great selfless act, we realize how much this season is masked by mainstream materialism, overcasting the deeper meaning to Christmas. This season, we ask that you take a moment and look deeper into these lenses that we had once had, because just as these children have shown us, it is the greatest gift we all hold within ourselves.Thank you Fairfield Subaru! Thank you Kiwanis!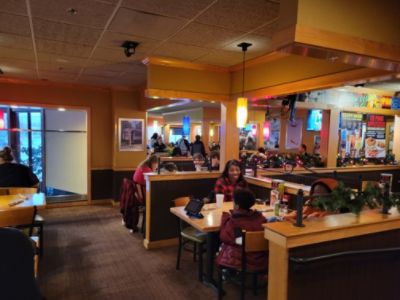 ---
We Felt The LOVE! ❤️🐓🦆🐑🦙🐏🐖🐄🐐🦃🐈🐎 - Darcy S
Funky Chicken Rescue really felt the love from Subaru's Share the Love event. Funky Chicken Rescue is a non profit animal sanctuary, taking in unwanted animals from shelters, rescues, and people in the community. We provide a safe and loving environment for mostly disabled or abused farm animals. With over 200 sanctuary animals, feed costs are extraordinary. Fairfield Subaru sponsored 30 animals for an ENTIRE YEAR! This support was amazing and allowed us to continue our mission of providing the care necessary to some of the most neglected and abused animals, farm animals. We are grateful for all Fairfield Subaru does in our community and felt honored to be supported by them. They truly go above and beyond to help every aspect of the community they do business in.. and we are grateful that they care about the animals too!!!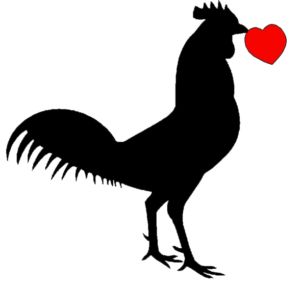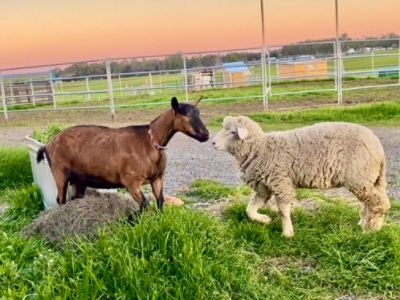 ---
ST. JAMES SCHOOL LOVES LEARNING AND FAIRFIELD SUBARU - Gretchen C
Thank you Fairfield Subaru for selecting St. James School in Davis as a recipient of the "Subaru Loves Learning" campaign. We are so grateful for the 40 iPads which you delivered to the Kindergarten and TK classrooms on Friday, August 26th. This new technology will immediately improve the educational programs for our smallest students. St. James School loves Fairfield Subaru!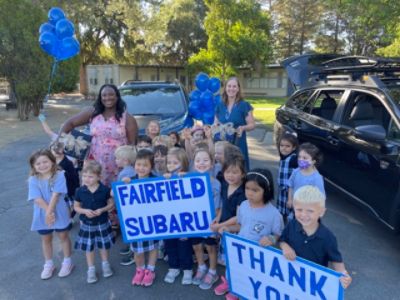 ---
Vacaville American Little League - Paige M
Vacaville American Little League would like to thank Fairfield Subaru for their generous donation. Our program relies heavily on donations. VALL was able to use the money to make our closing ceremonies something the players and parents will remember. This included a dunk tank for players to dunk the umps and coaches, as well as a face painter. The rest of the donation went to help- fund our All-Star program. this consists of players from 10U,11U,12U, Jrs, and 50/70. Coaches and Players chose players from each division to form these teams. The league pays for their uniforms and helmets. We appreciate Fairfield Subaru and hope to work with them for the 2023 season. Thank you, Vacaville American Little League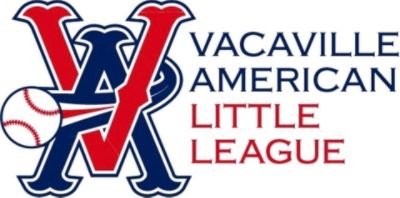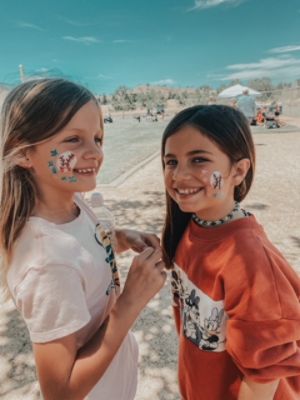 ---
St. James School Thanks Fairfield Subaru - Gretchen C
St. James School in Davis wants to thank Fairfield Subaru for their generous sponsorship of our annual Crab Feed which was held on Saturday, March 26th. It was such a joyous occasion because this event had not been held in over 2 years due to the pandemic. Having our St. James School parents, grandparents, alumni, parents of alumni and special friends come together to enjoy a delicious meal, camaraderie and dancing was truly a night to remember! Seeing our 8th graders resume their class tradition of "serving" the antipasto, salad and crab was one more reminder that maybe, just maybe we have begun to turn the "COVID Corner!" People could not stop smiling the entire evening. Thank you Fairfield Subaru for your generous sponsorship of this beloved and delicious fundraiser. We couldn't have done it without you!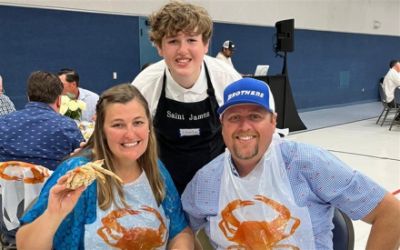 ---
The Little Dress Project and Fairfield Subaru - Barb S
The Little Dress Project formed in 2018 in an effort to provide a week's worth of NEW clothes for local elementary school children. The effort started out small and very "grass roots" to determine if there was truly a need. There is a need and then some! Thank you to Fairfield Subaru and their "Share The Love" Philosophy....They stepped up big time and made a large donation to this growing little charity. "The financial help we received from Fairfield Subaru gave a big push to increase our growing inventory and allow us to reach out to another school", says Founder and CEO Barb Stocking. We are forever grateful to them for helping us to take this next step in our adventure. The smiles on these children's faces says it all. Thank you Fairfield Subaru!!!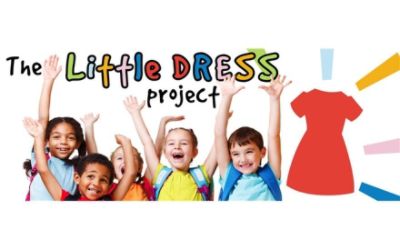 ---
Fairfield Subaru Supports Youth Sports - Roy S
I had the pleasure of attending the 2022 Vacaville High School Sports Night fundraiser. Fairfield Subaru was the first platinum sponsor they've ever had. Their dedication to the youth in Vacaville and throughout Solano County is evident and when my son is ready to drive they will have my business. Thank you Subaru for investing in our kids!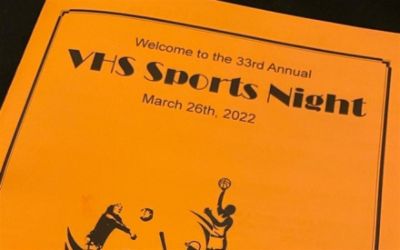 ---